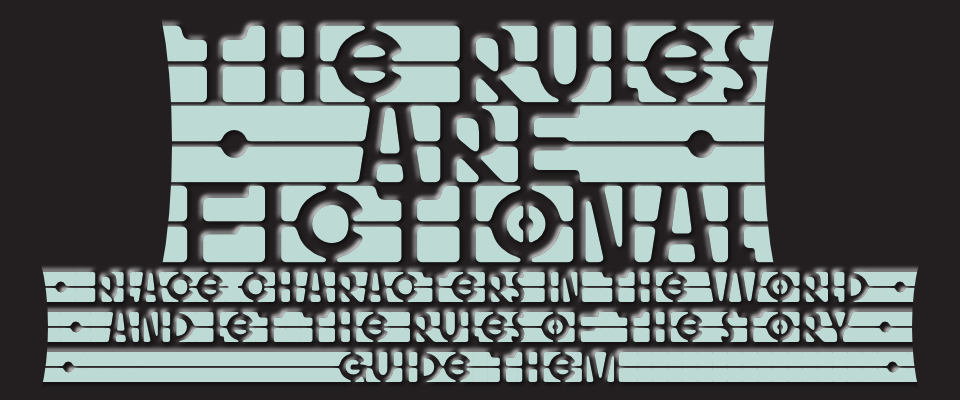 The Rules Are Fictional
The Rules Are Fictional is a narrative first, GMless game in which a group of players will tell the story of a group of characters bonded together by fate.
The focus of the game is on the story the group are telling, no matter how long that is. There are no stats, instead the group use their understanding of the logic of the world of their tale to adjudicate the results of their actions. The game encourages players to focus on complications, failing forward, and mixed successes. It is interested in outcomes that are interesting to the group or their story, not when they're risky for characters.
The game started initially as a method of zooming in to highlight details or stories which arise as part of playing world building games such as i'm sorry did you say street magic or The Quiet Year. It was originally an entry to the Bookmark Microgram-jam 2022. The jam was an excuse to get something ready for a deadline and while this is my first attempt at creating in this space but it won't be the last.
Download
Click download now to get access to the following files:
The Rules are Fictional.zip
2 MB